Successful Dog Mange Treatment
Healing dog mange is easy, it just takes some time. Depending to your dog's skin condition, a skin treatment may take up to 6 months. Our herbal dog mange treatment cures your dog naturally and guaranteed successful from Demodex! This mange cure will help you to a beautiful recuperated dog with shiny coat and healthy skin. Soon your dog will look pretty again. If you follow some easy rules, our herbal treatment will stop your dogs mange - forever!
Order this incredible health package now - your dog will love you for it!



What you will get:
Caniderm-V is a herbal supplement for dog medication with all the necessary vitamins and minerals essential to boost cellular energy and immune system function.
It is formulated for dogs with serious skin problems, as demodectic mange, allergies, eczema, or yeast infections. A mineral supplement to help dogs to recover from skin problems. The powder is easily mixed with the dog food. Very tasty, even spoiled dogs love it.
Contains more than 20 herbs, echinacea, biotin, potassium, kelp, spirulina, diatomaceous earth, silicic acid, and trace elements. Caniderm-V is made of human-grade natural ingredients. No fillers, preservatives, colors, or binders are used.
Benefits:
Herbal supplement to support treatment of dog skin problems as mange, allergies or eczema
Easy treatment
Free online consultation if you have further questions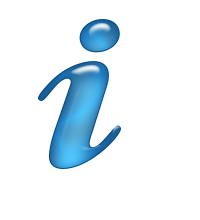 We ship Priority Mail from Germany. This guarantees you fresh products, highest potency, and lowest prices! We are so convinced about the quality of our skin treatment products, that WE pay your shipment fee! You pay only a minimum cost for packaging and handling.